Company Policy
What makes this transport company unique.
1. company targets
Satisfied customers and employees are prime company targets
2. Encouragement
Encouragement of a positive team-spirit within the organization
3. employees
Cooperative style of leadership with the greatest possible individual autonomy for our employees
4. innovative adaption
Permanent innovative adaption to industry changes and economic developments
5. Market leaders through concentrating on the Core Business:
Full truck loads and groupage services by road and in Combined Transport throughout Iran, Central Asia, the Middle East to/from Europe.
About us
Bar Ista Tavan Tarabar
We can find the best solutions.
Bar Ista Tavan Tarabar is a young and well-established transportation company providing road freight, air freight, sea freight, rail freight, project transportation, intermodal transportation, customs clearance, insurance, warehousing and all of the other logistics solutions. Bar Ista Tavan Tarabar provides clients with any kind of import-export operations, road, air, sea and rail freight, customs clearance, insurance and logistics services with support of experienced managers. Our Core Business is to organize the full truck loads and groupage services by road and in Combined Transport throughout Iran, Central Asia, the Middle East to/from Europe and vice versa. Our services are being performed by our own fleet by applying of well-experienced drivers which can guaranty to meet your needs in land transportation from Iran to Europe, Turkey, Iraq, CIS countries, Middle East and vice versa. Bar Ista Tavan Tarabar Company with support of European freight forwarders in all over the Europe and also Central Asia promises to provide air, sea and land shipments.

Our highly skilled staff
• Are responsible for your orders from booking to delivery
• Speak English, Italian, Turkish and Azerbaijani
• Are in daily telephone contact with our customers, drivers, loading and unloading points
Our services
Combined Transport
Sustainable and flexible
With combined transport, different modes of transport such as trucks, trains and ships are optimally combined to handle transport as environmentally-friendly and cost-efficiently as possible.
• Trains/Ships for the long haul (environmentally-friendly transport)
• Trucks for the feeder services (flexible collection and delivery)
Road Freight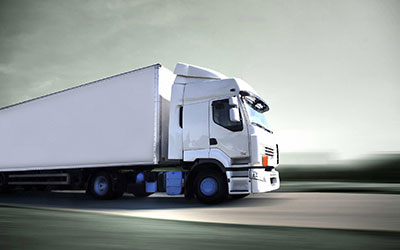 Our trucks run "all over the Europe and Asia". We offer full truck load and groupage services from Iran to any destination in Europe, Turkey, Iraq, CIS Countries and vice versa. Trucking is one of our core-activity for all intermodal transports to and from seaports, airports etc. We use our own fleet with a 4 years average of old. Our fleet is equipped with GPS for 24 hours tracking from everywhere which can helps clients to track their cargo from origin to destination. We use Standard trailers with dimensions of 13.60 m x 2.50 m x 2.70 m.
Air Freight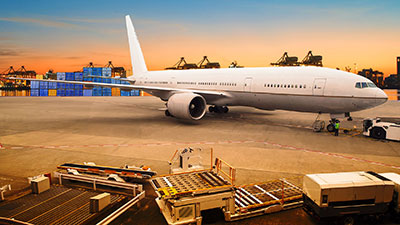 Bar Ista Tavan Tarabar Company has the confidence of clients, because importers and exporters know that the Bar Ista Tavan Tarabar team will carefully and professionally look after their important airfreight on any one of our comprehensive range of services – e.g.: Priority, Express, Economy or Super Economy consolidation Direct IATA shipments Door to Door / Airport to Door / Door to Airport Full charters or split charters Sea / air or air / sea Hazardous / perishable / livestock or valuable cargoes Logistics, warehousing and distribution In close consultation with you, our specialists will carefully analyze which service will match your specific requirements.
Sea Freight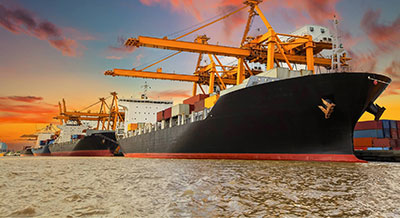 Let Bar Ista Tavan Tarabar helps you navigate your sea freight cargo across the world. Bar Ista Tavan Tarabar cooperates with NVOCC (Non Vessel Operating Common Carrier) as well as traditional sea freight forwarder. This gives us the flexibility to respond effectively to your specific sea freight requirements. Bar Ista Tavan Tarabar operates a complete range of sea freight services including: LCL / LCL consolidations with emphasis on prompt availability of cargo in ports FCL / FCL Break-bulk Heavy lifts and / or project transport Door to Door Part or full ship chartering Marine insurance Logistics, warehousing and distribution Our group of companies offers a full network of transport systems by sea.
Rail Freight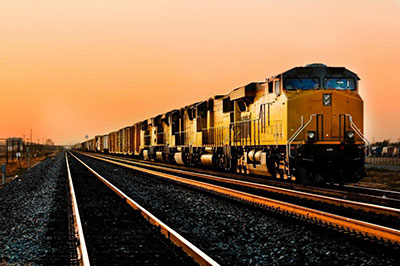 For safe and economic operations… Bar Ista Tavan Tarabar, provides you safe transportation for your goods with the most suitable wagon type and reduced costs of round-trips from Iran to CIS countries and vice versa. Rail freight offers secure and reliable delivery to any destinations. The rail route via Iran, from Bandar Abbas to Sarakhs and from Sarakhs to all rail stations in CIS countries. There are many advantages in using rail services.
Advantages of Rail Freight:
Competitive Price Advantages
Annual Fixed Price Guarantee
Project Specific Transportation
Door-to-door Delivery
Exempt From Road Transit Permits
Although all of our freight forwarding services are secure but rail remains on the lowest risk. When transit time is not your first concern, rail freight offers flexibility, reliability and lower risk delivery at competitive prices.
Customer Relations
Bar Ista Tavan Tarabar Company

At Bar Ista Tavan Tarabar Company there is nothing more important than customer satisfaction. Thanks to our special customer support line we are much closer than you think. As our valued customer, please don't hesitate to use our lines to notify your requests, warnings and expectations. Please use the recently initiated customer support customer@baristatrans.com address for all customer communications which will be considered with due diligence in the shortest time in order to find a satisfactory solution.
Get in touch
customer@baristatrans.com